This Web site was designed using Web standards.
Learn more about the benefits of standardized design.
Quick Links
Main Navigation
Top Stories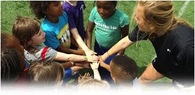 The Patriot Youth Council will once again be organizing youth sports for the school year 2016-17 for students in grades 3 rd – 6 th . Registration forms will be sent home with students on the first day of school, August 16 th . These forms, along with registration and jersey fees, will be due back to the school on Friday, August 19 th . Annual registration fees will remain $15, and for any player needing a . . .
Click here to view a PDF version of the August/September Newsletter
Current Highlights