Daily Announcements
FFA jackets are in. Please bring $55.00 by Tuesday, November 20th. Checks can be made payable to the Leigh-Clarkson FFA Chapter.
JR. HIGH PARENTS; Stanton Community Schools is hosting a Junior High Honor Band and Choir Day on Saturday, February 2nd, from 8:00 am - 4:00 pm. Your child should have brought home a note with the details, but if they did not feel free to contact Mrs. Kowalski or Mrs. Settje with any questions. If your child is interested, please let us know before Thanksgiving break, so that we can nominate them. Thank you!
Congratulations to the 2018 All Conference Volleyball players.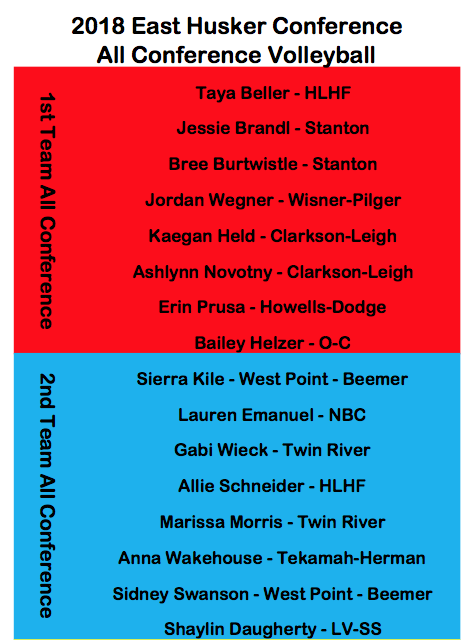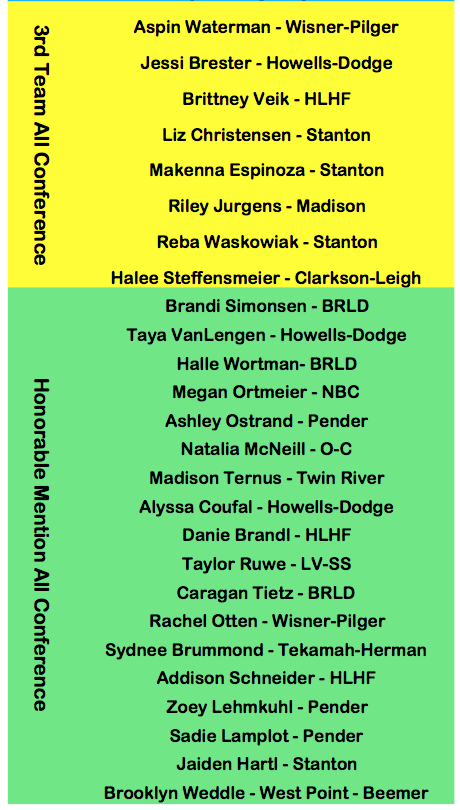 Are you interested in a future career in healthcare? High school students should consider joining the Health Careers Club in Norfolk. We have a couple of students that are members and participate in the monthly meetings where you can learn about a variety of health careers. Talk to Mrs. Kappel about this opportunity!
Please sign up in the hall outside Mrs. Kappel's room and talk to your teacher ahead of time for permission to miss class.