Daily Announcements
EHC Wrestling Tournament has been cancelled.
On Tuesday, January 26, 2023, Clarkson FFA participated in the first of two Career Development Events. The results are in Floriculture: Rylee Balzer earned a white ribbon rating and Ella Kappel received a blue ribbon. In Agronomy: Brayden Brabec earned a red ribbon ranking as did Garrett Stodola, Isaac Baumert achieved a blue ribbon ranking. In the Livestock Evaluation contest: Mic Sayers and Jacob Koehn both earned a white ribbon ranking. Congratulations to those members.
District 5 STAR events in Humphrey on January 25th! A total of 6 members attended this event. Placing 1st and qualifying for state in Focus on Children in Level 2 was Teagan Baumert. Placing 2nd and qualifying for state in Chapter in Review: Display in Level 3 is Cadence Indra, Ella Kappel, and Alyssa Gurnsey. Placing 1st and qualifying for state in Chapter in Review: Portfolio in Level 1 was Chloe Indra and Ava Baumert. Amazing start for the chapter in bringing in some new hardware!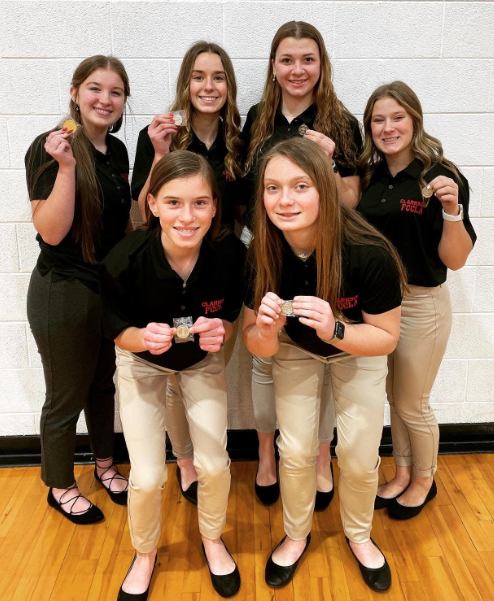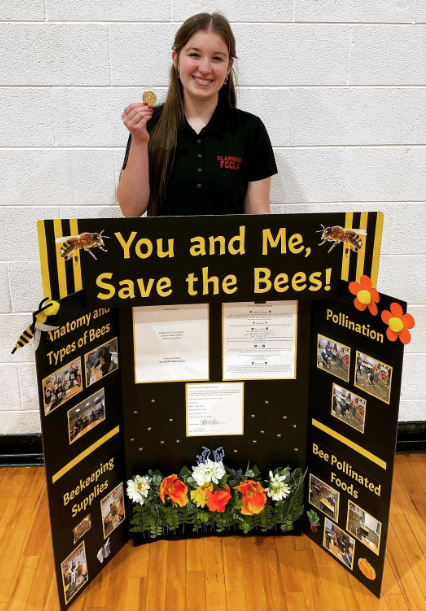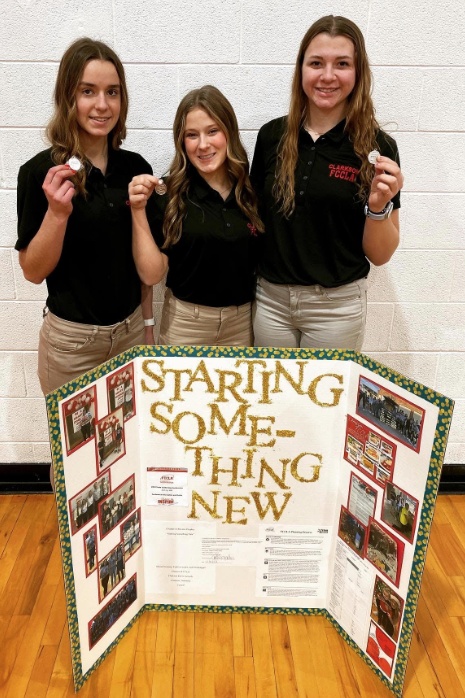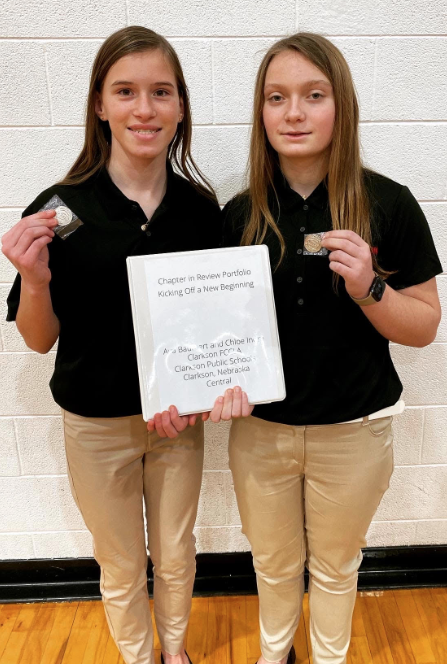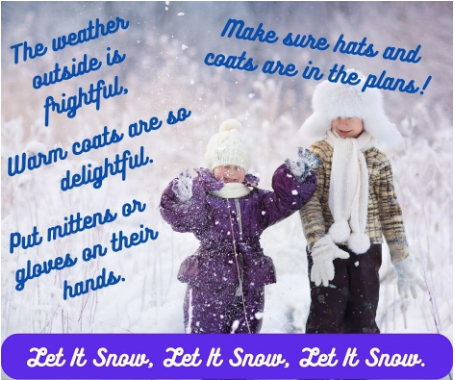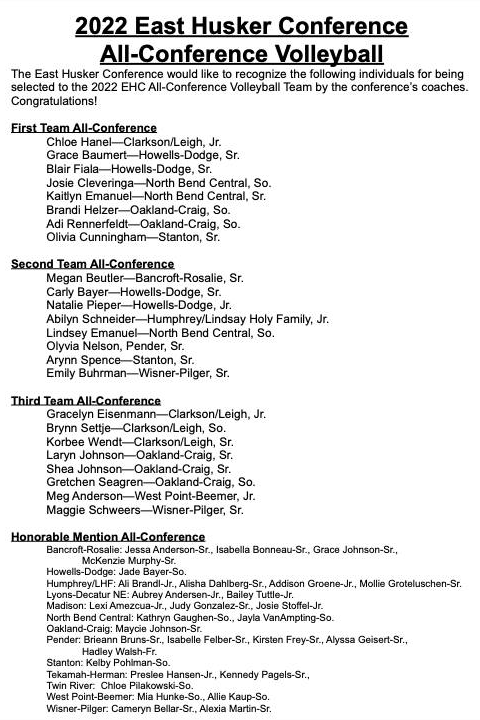 FOOTBALL ALL DISTRICT AWARDS:
In addition to the first team below. 2nd Team - Dylan Higby, Sam Pocasangre, Kyle Holmberg, Honorable Mention - Jordan Noonan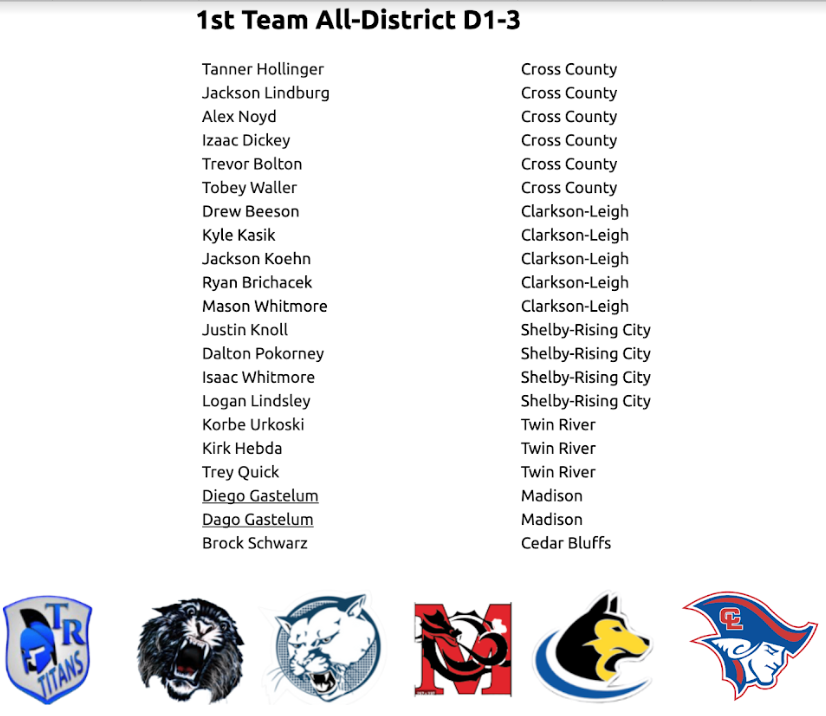 2021- 2022 yearbooks are available! Please see Miss Sedlacek before or after school to purchase or pick it up if you have already ordered one. The price is $47 through December 2021 ($52 after December 31).