Daily Announcements
Winter Activity Pictures have been moved to Friday, December 17th. Direct Link for Online Order for Winter Activity Pictures: https://AccessMyEvent.com/2Q4ZM0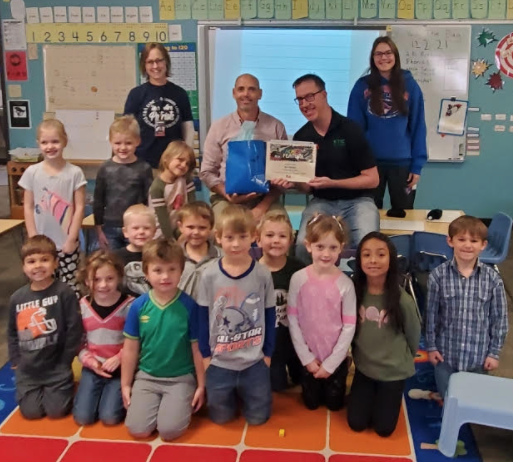 Congratulations Mr. Pokorny!! Doug Anderson from KTIC radio was here to award Clarkson Public Schools' Kindergarten teacher Wes Pokorny the Teacher Feature of the Week Award. Mr. Pokorny was nominated by several of his parents. Congratulations again to Mr. P!!!
Donut Holes!
3 Donut Holes For $1!
Selling before school and during lunch December 1-8
Buy Some For A Friend (or anyone in school)
Made by the Clarkson Bakery
Proceeds go to Patriot families for Christmas.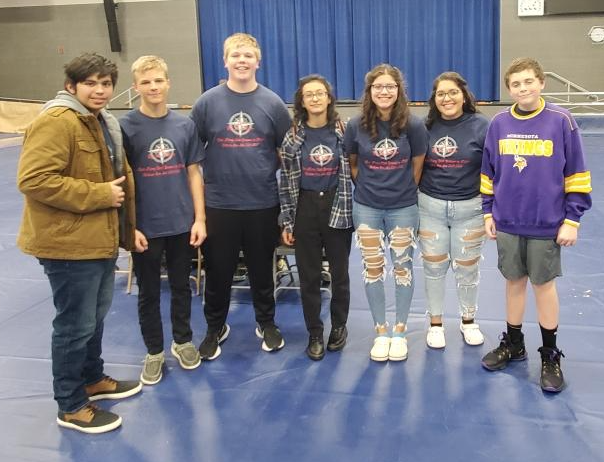 District D1-2 One Acts Outstanding Actor Awards Winners
(L-R) Samuel Zuniga-Pocasangre, Isaac Baumert, Korbin Lemburg, Nathaly Pinonez, Rosie Villeda-Guillen, Ashly Villeda-Guillen, Otto Crecco
2021 East Husker Conference All-Conference Volleyball
First Team All-Conference
Chloe Hanel, Clarkson-Leigh
Ellie Baumert, Howells-Dodge
Grace Baumert, Howells-Dodge
Josie Cleveringa, North Bend Central
Kaitlyn Emanuel, North Bend Central
Bailey Helzer, Oakland-Craig
Adi Rennerfeldt, Oakland-Craig
Lindsey Kneifl, Wisner-Pilger
Second Team All-Conference
Alyssa Buchholz, BRLD
Makenna Held, Clarkson-Leigh
Kennedy Settje, Clarkson-Leigh
Addison Schneider, Humphrey/Lindsay Holy Family
Brandi Helzer, Oakland-Craig
Jadyn Meiergerd, West Point-Beemer
Emily Buhrman, Wisner-Pilger
Adison Meyer, Wisner-Pilger
Third Team All-Conference
Paige Beller, Humphrey/Lindsay Holy Family
Lexi Frauendorfer, Humphrey/Lindsay Holy Family
Abi Schneider, Humphrey/Lindsay Holy Family
Madelyn Gaughen, North Bend Central
Laryn Johnson, Oakland-Craig
Caitlyn Heise, Pender
Brynn Schmidt, Tekamah-Herman
Joslyn Jacobs, Wisner-Pilger
Honorable Mention All-Conference
BRLD: Megan Beutler
Howells-Dodge: Jade Bayer, Blair Fiala, Brooklyn Macholan, Natalie Pieper
Humphrey/LHF: Claire Korth
Madison: Claudia Rivera Saldana
Oakland-Craig: Maycie Johnson, Shea Johnson
Pender: Brieann Bruns, Isabelle Felber, Kirsten Frey, Alyssa Geisert, Trista Hansen, Olyvia Nelson
Stanton: Olivia, Cunningham, Sylvia Cunningham, Kinley Pohlman, Savannah Siebrandt
Twin River: Libby Held
West Point-Beemer: Katie Rainforth, Emily Toelle
Wisner-Pilger: Cameryn Bellar, Kennedie Ott, Lily Otten
COVID Return To Safety Protocols 2021-2022: Clarkson Public School Plan for Safe Return 2021-22.pdf
The 2020-2021 yearbooks are here! See Mrs. Morfeld before/after school to purchase your copy of THE NEW NORMAL. Price is $47 through December 2021 ($52 after December 31).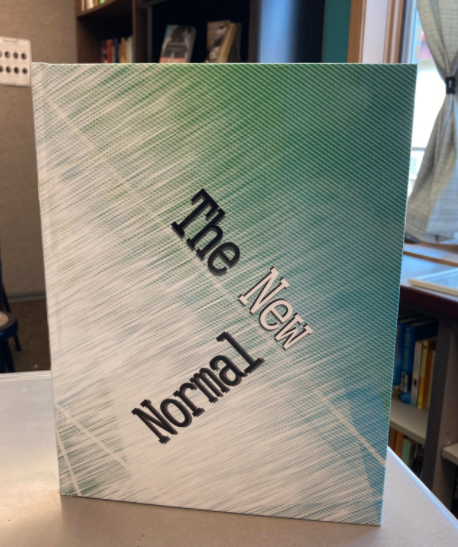 ---------------------------------------------------------------------------------------------------------------------------------------------------------------------------
Seniors & Senior Parents,
The journalism staff is responsible for collecting photos for the yearbook and newspapers. The following photos are due BEFORE THANKSGIVING BREAK. (If we do not receive your pictures at that time, the school picture from Digital Solutions will be used.)
Headshot for the senior page of the yearbook.

Baby picture for the senior page of the yearbook.

Headshot for Colfax County Press.

Headshot to be used for BOTH the Columbus Telegram and for the alumni board

in lobby.

A headshot is a vertical photograph of just the head and shoulders. Pictures of the entire body are too far away to be used.
Please LABEL your photos with your name and what you want it to be used for. We need FOUR separate pictures (even if you're using the same pose, we need four separate photos to mail and scan). Pictures can be mailed, hand-delivered, or emailed to lmorfeld@clarkson.esu7.org.
Families also have until Thanksgiving break to buy a baby ad in the back of the yearbook. Please send the following if interested:
$20 (payable to CLARKSON PUBLIC SCHOOL).

Baby picture of your child.

A short message of congratulations and encouragement.
Again, we must have all pictures BEFORE THANKSGIVING BREAK! Thank you for your cooperation! If you have any questions, feel free to email me at lmorfeld@clarkson.esu7.org or call me at the school (402) 892-3454.
Sincerely,
Mrs. Lynn Morfeld Journalism Co-Advisor
---------------------------------------------------------------------------------------------------------------------------------------------------------------------------
For the 2021-2022 school year, all Leigh and Clarkson students have free admittance to high school athletic events. This is a change from last year (grades 7-12 were admitted free). An adult must accompany an elementary age student. Due to the change, we will not be selling family activity passes. Individual activity passes are $45 for the year. If you have any questions, please contact the main office at 402-892-3454.
Free Senior Citizen Activity Passes are available for sporting events for those who qualify (65 years of age or older). If you have a Senior Citizen pass from last year it will still be honored. There is no need to get a new one.