Daily Announcements
District One Act Schedule - Wednesday, November 29th in Leigh
Location: Leigh High School gym
Start: 9:00 am – Doors will open at 8 am.
Admission: According to NSAA rules, admission is $5 for adults and $4 for students.
9:00 am - Omaha Christian Academy
9:45 am - Clarkson
10:30 am - Nebraska Lutheran
11:15 am - Leigh
12:30 pm - Meridian
1:15 pm - East Butler
2:00 pm - McCool Junction
2:45 pm - Osceola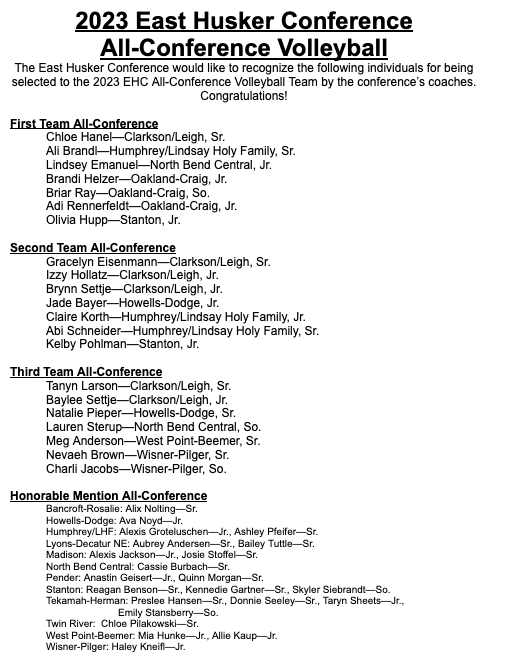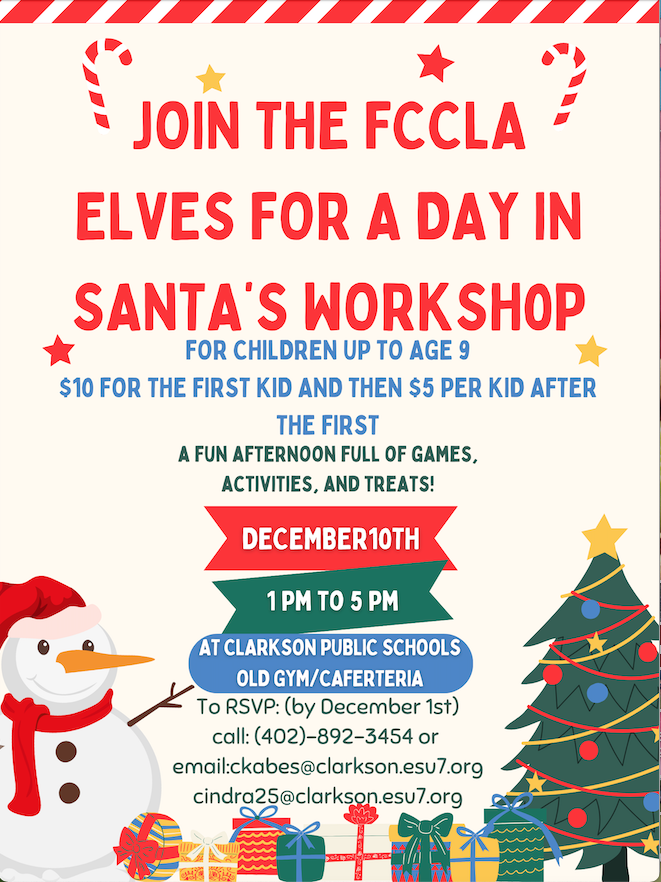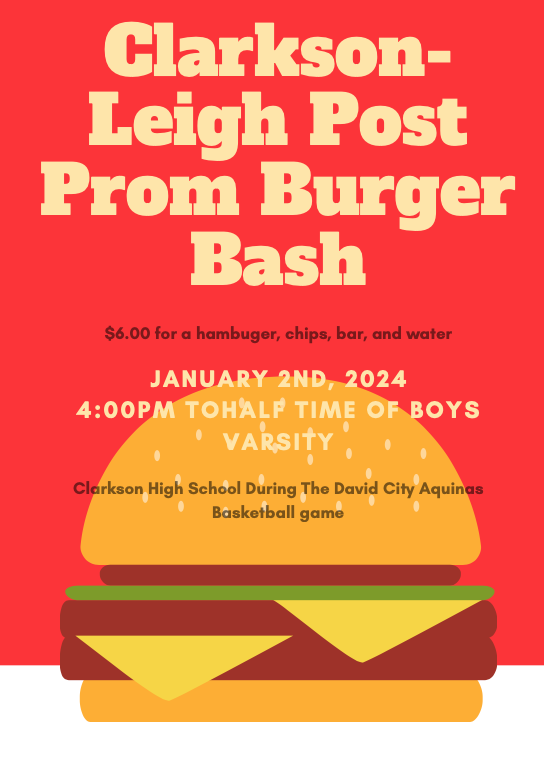 Mr. Murren's Media Design class will be participating in a contest put on by News Channel Nebraska that showcases our community. This will be a 70 second promotional video of Clarkson's community, its activities/festivals, heroes or celebrities,, and community spirit and pride. Some ideas that have been come up to use have been Czech Days, the Rodeo, and the Clarkson Museum as well as shots of the town from drones. If you have any ideas that you'd like to potentially see included in this video, please let Mr. Murren know by email at mmurren@clarkson.esu7.org or reach out to him at school at 402-892-3454. Also, if you have any pictures or videos that you would allow the class to use that would showcase anything Clarkson related, it would be much appreciated. We want to make an awesome video to showcase our community and we look forward to your input.