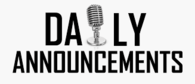 ______________________________________________________________________________________________________
It is time to sign up your daughter(s) for fall Patriot volleyball. Things will once again run the same as it has in the past. The 4th-6th graders will be playing on Saturdays at the YMCA in Columbus, with a year-end tourney. And they are also expected to play in at least one other tournament other than the Y and the Patriot tourney. This year the Patriot Tourney will be earlier in the year. They have decided to hold it annually the Saturday after Labor Day.
3rd Grade may play against a neighboring town and may choose to play in a local tournament if desired.
If you are in need of a new jersey or a different size please indicate below. Jerseys are $15 and will be collected at the first practice. There will be a $15 fee payable to the Patriot Youth Committee. This will be collected in the fall when you start/hold your first practice. This fee will cover all sports that your youth athlete will participate in during the 2020-2021 school year.
We will be looking for 2 parents to sign up to coach. Each coach will be responsible for scheduling practices for their teams, including booking the gym and notifying their teams of that information. Also, they will be expected to teach the fundamentals appropriate to each grade level.
Thank you! Any questions please contact Lee Schneider (lschneider@clarkson.esu7.org) Rachel Malena (malenarachel@yahoo.com)
______________________________________________________________________________________________________
STUDENTS AND STAFF:
Something slapped me in the face during all of this chaos of school closing and alternate learning opportunities...YEARBOOK! What will we do with the fourth quarter and spring activities if we are closed?!
Here's where we need your HELP! Students and staff, please document your time of seclusion with photos and share them with the yearbook. Pictures might include a lot of selfies, like...
"Working on my notecards for my research paper! All good until the dog walks through my sorted piles!"

"Having class in a ZOOM meeting while eating breakfast on our patio."

"Crying because I was supposed to be at State FFA today. Life isn't fair."

"Dancing in the living room in my prom dress to get some use out of it!"

"Helping my sons/brothers/sisters with 2nd grade math. I'm an educated person. I should be able to handle it...right?"

"Finished my accounting work for the week, now it's off to some field work."

"I'm tired of cooking for myself when mom's at work! Send sub sandwiches and nachos soon!"

"Track is suspended, but I'm still getting my run in every night."

"New Hobby! Mrs. Morfeld was right - embroidery is fun!"

"COVID-19 can't kill our Snap streak!" (ok - that may be a stretch)
You can email photos to Mrs. Morfeld as you take them (lmorfeld@clarkson.esu7.org). You can also use the YEARBOOK SNAP app to submit (see school's announcement page or image below).
We are always taking pictures with our phones - Instagram, Snapchat, Facebook, etc. Now, your photos could make an appearance in the 2019-2020 yearbook!
Use the YEARBOOK SNAP app to share school-related photos (sports, hallways, dance, clubs, bus rides) directly from your smartphone.
Download YEARBOOK SNAP onto your phone and start uploading pictures.
School: Clarkson High School
Code: patriots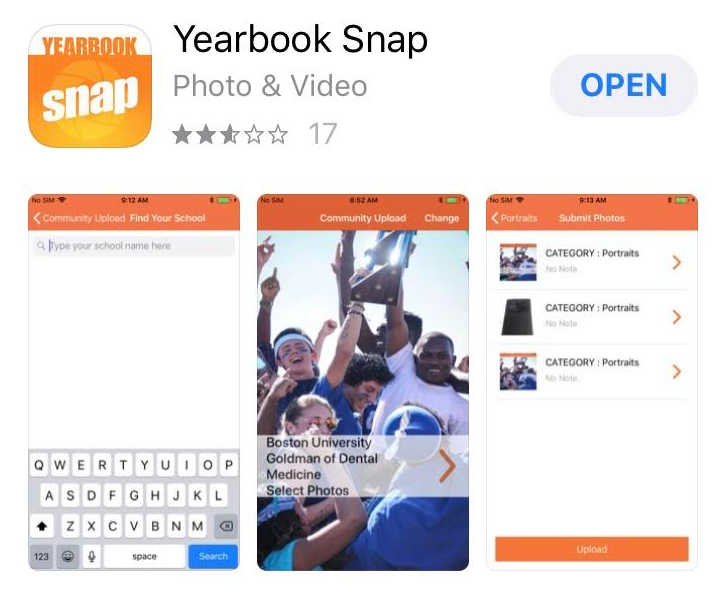 -------------------------------------------------------------------------------------------------------------------------------------
The 2018-2019 yearbooks (LOOKING FORWARD TO LOOKING BACK) are here! If you pre-ordered your book, please pick it up from Mrs. Morfeld before or after school. If you still need to order a copy, they are $52.
read more
The Clarkson-Leigh vs. Howells-Dodge Girl Basketball subdistrict final this Thursday at 7:00 pm will broadcast live on KLIR 101. The audio is also streamed live at mycentralnebraska.com . read more