Scribner-Snyder Volleyball Tournament
The Patriot volleyball team traveled to Scribner-Snyder for a varsity tournament on Saturday, September 28.  The Patriots lost to Bancroft-Rosalie in 2 sets.  Clarkson-Leigh defeated Oakland-Craig in 2 sets and Winnebago in 3 sets.  The Pats were defeated by Scribner-Snyder in 2 sets and Twin River in 3 sets.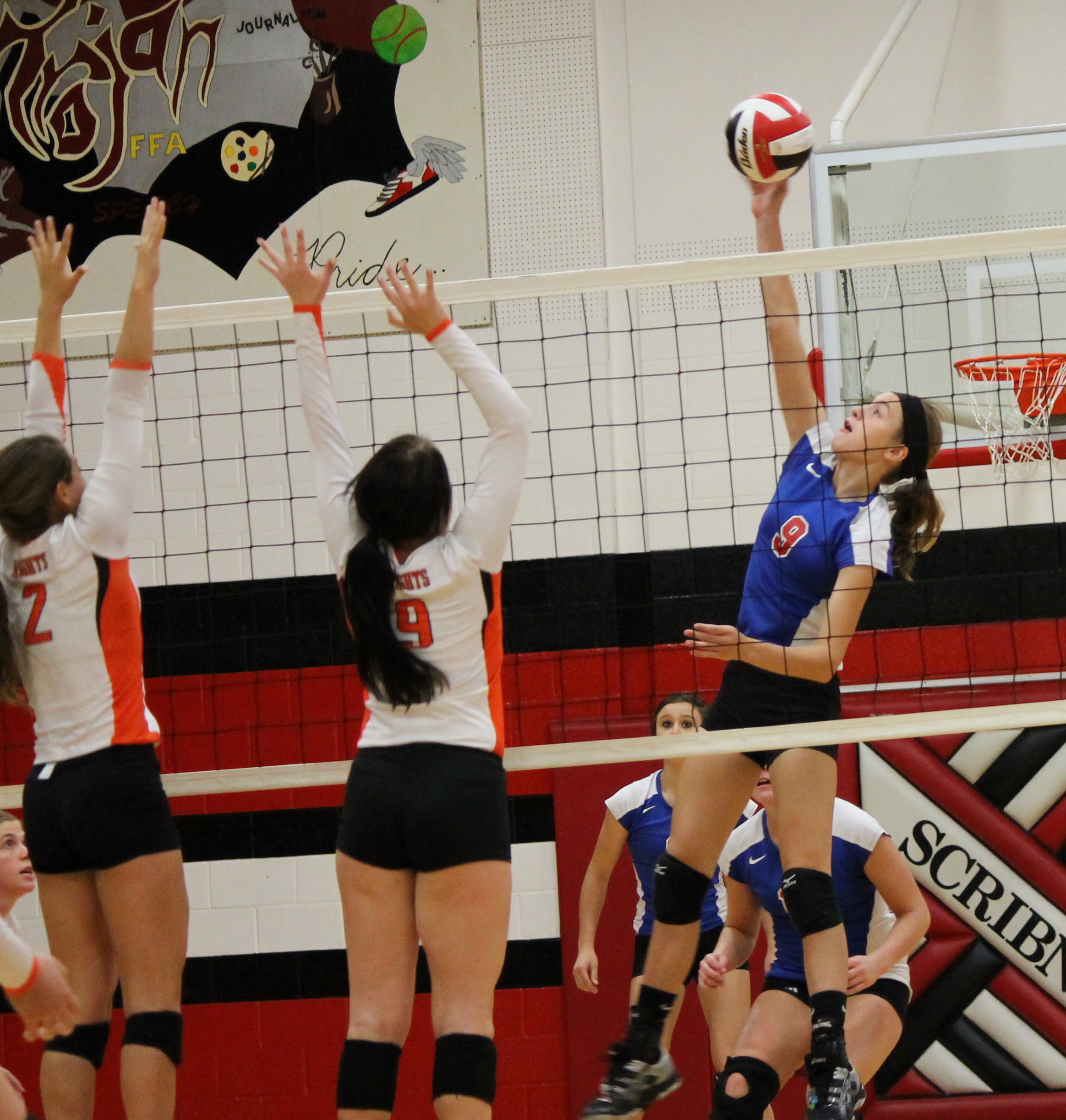 Sophomore Alyssa Novotny attacks the ball.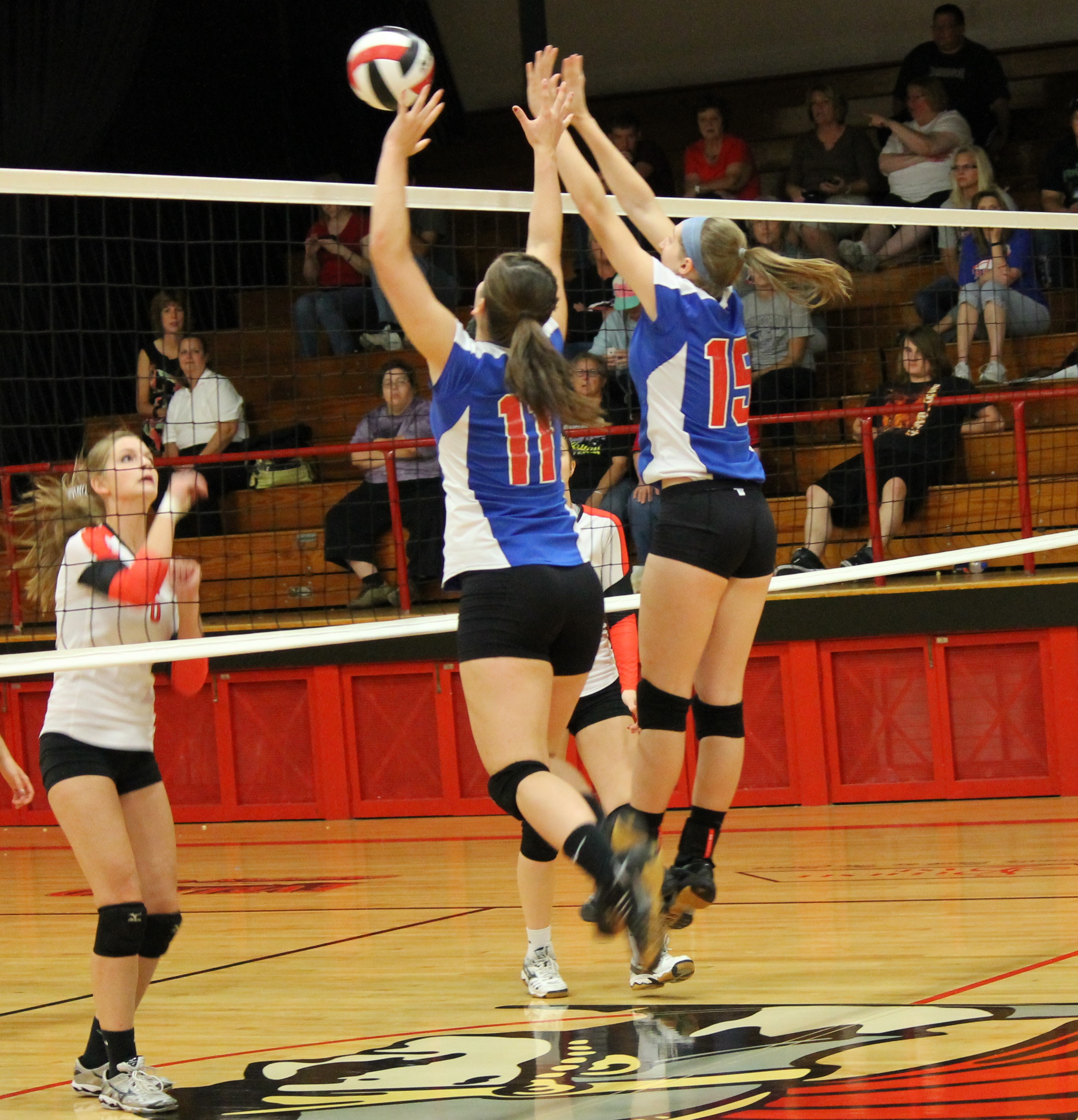 Seniors Libby Janousek (#11) and Bridget Dinslage (#15) set up their block.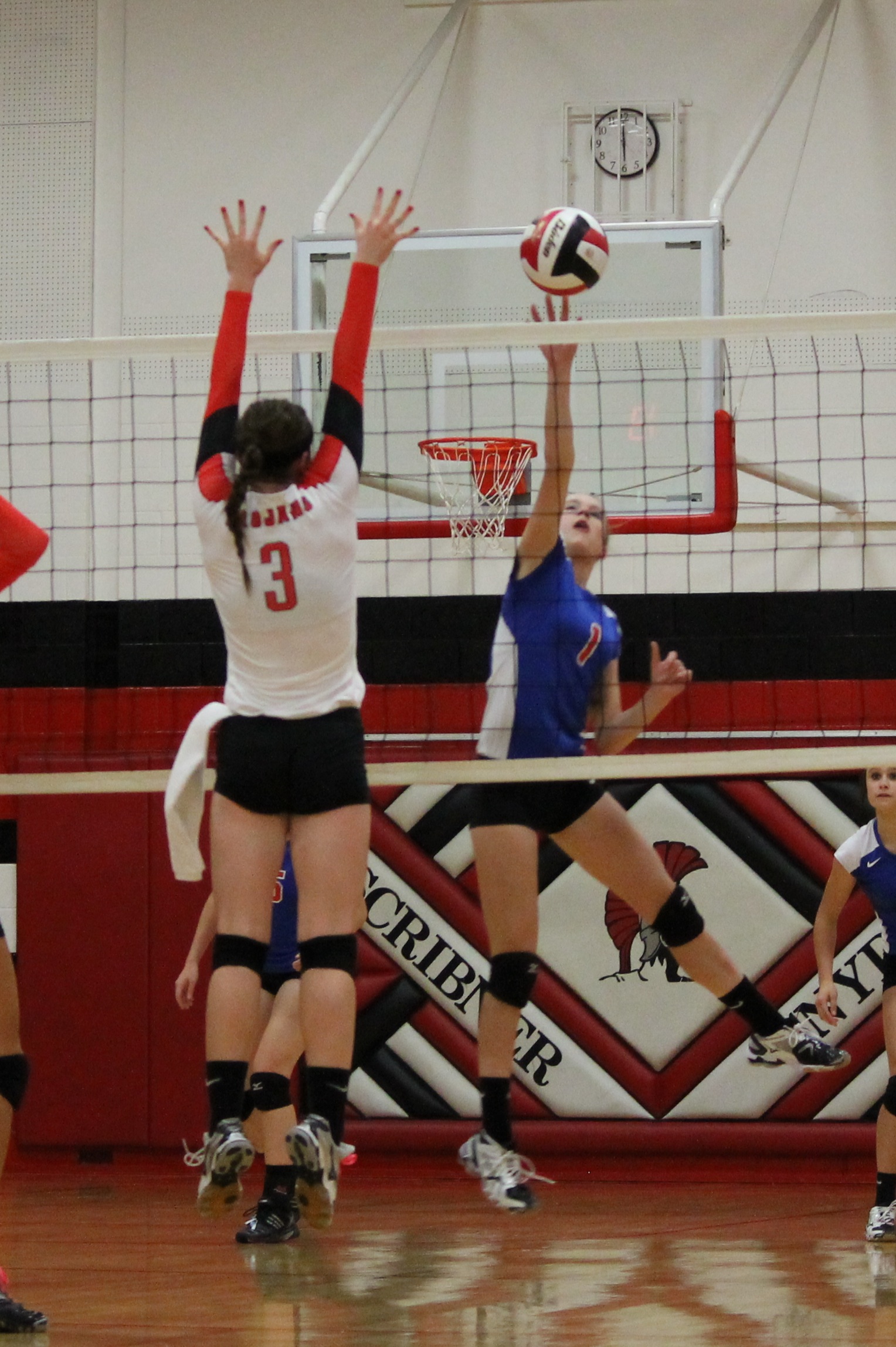 Junior Tayler Gall tips the ball.