Coronavirus and Influenza Information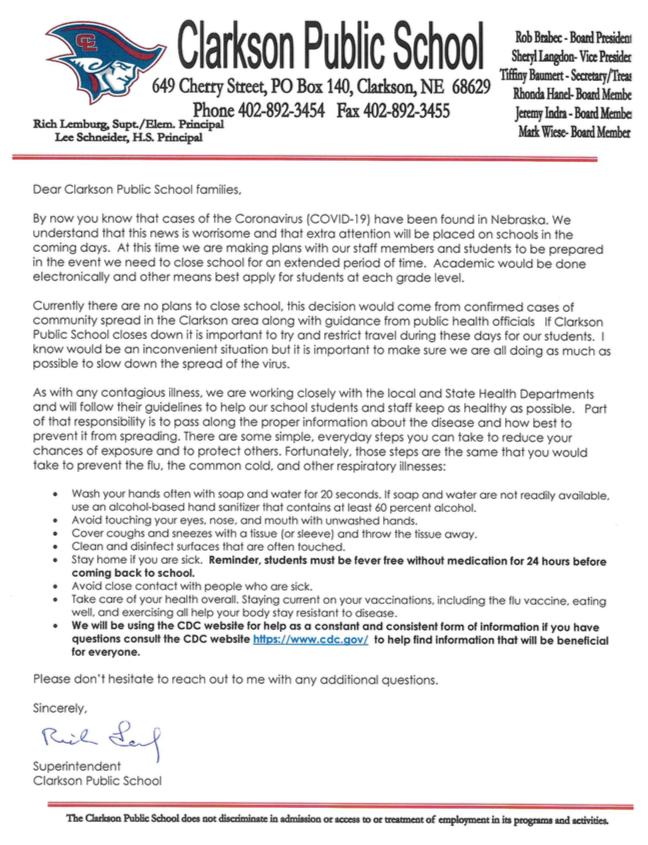 Dear Parents:
With the global threat of the Coronavirus it is important to get everyone on the same page and knowledgeable with the virus and the continuing situation.
Below is a link that was shared with school districts on Tuesday regarding the virus and information for schools, parents and officials.
With this being an ongoing situation we will continue to keep parents informed and Clarkson Public School will continue to go through deep cleaning and making sure that we are doing all we can to keep the students safe and healthy.
https://www.cdc.gov/coronavirus/2019-ncov/specific-groups/guidance-for-schools.html