Archery in Freshmen P.E.
Aiming at Archery
Emily Schnelle
Starting January 27, freshmen at Clarkson Public started a new archery unit in P.E. Jim Clarkson is instructing the 2-3 week unit and hopes it will teach them focus, attention to details, and confidence. He also hopes it will expose them to something that they haven't experienced before.
The school got the equipment for archery when Mr. Clarkson received a brochure from the Nebraska Game and Parks. He spoke with Principal Rich Lemburg about getting the equipment and then applied for a grant through the Nebraska Game and Parks. He was granted $5000 worth of archery equipment - "the whole kit and caboodle," according to Jim Clarkson. The school only paid $500 out of pocket. The school was granted 15 bows, 5 targets, and other various archery equipment.
Mr. Clarkson attended special training in Wakefield last spring. The training taught him how to properly shoot the bows and how to teach shooting. In the freshmen P.E. class, students will have competitions in accuracy and learn the 11 steps to archery success: stance, nock, draw hand set, bow hand set, pre-draw, draw, anchor, aim, shot set-up, release, and follow through.
Also check out this video by Mr. Clarkson
http://www.youtube.com/watch?v=fDQjxYFLca8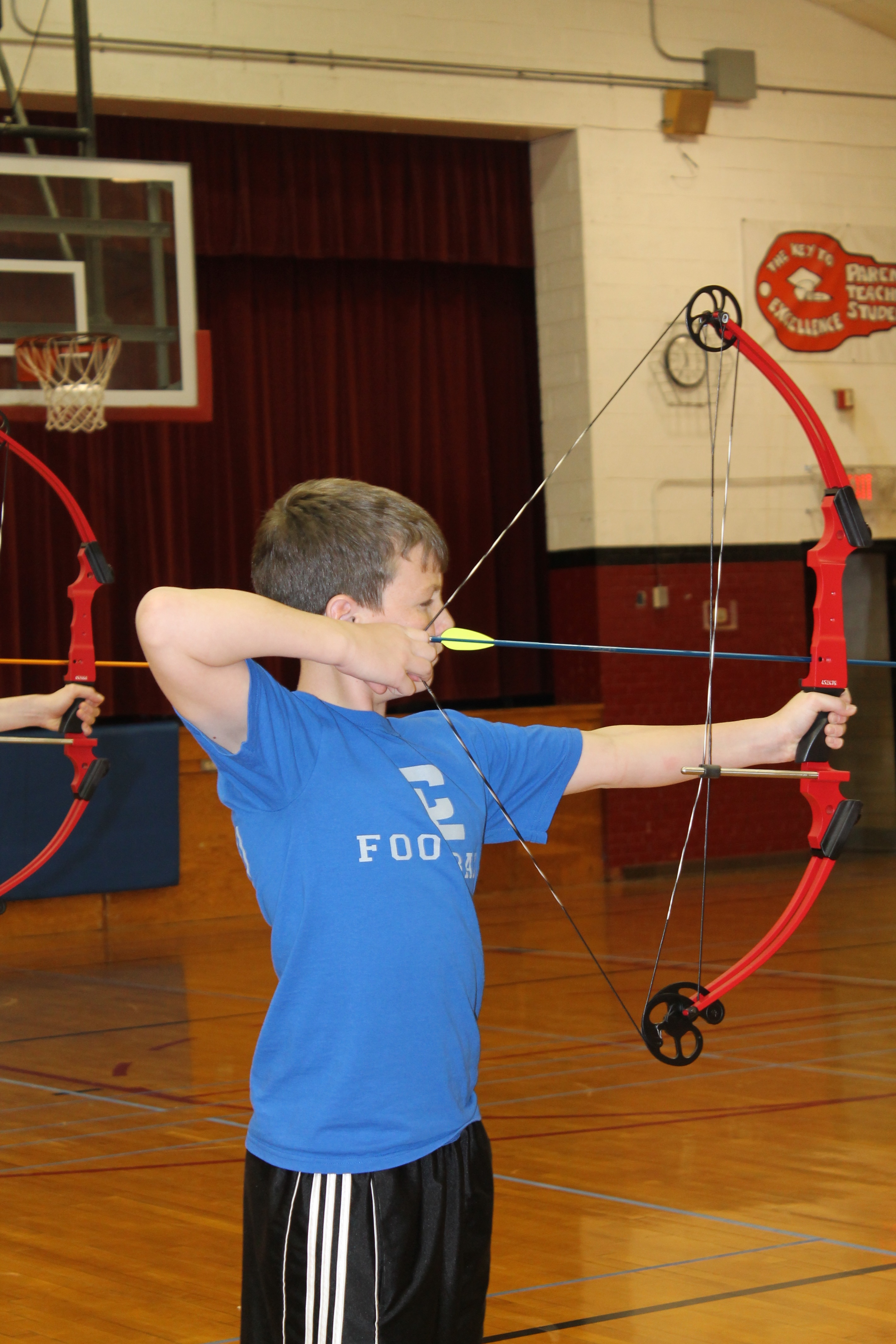 Tanner Stanley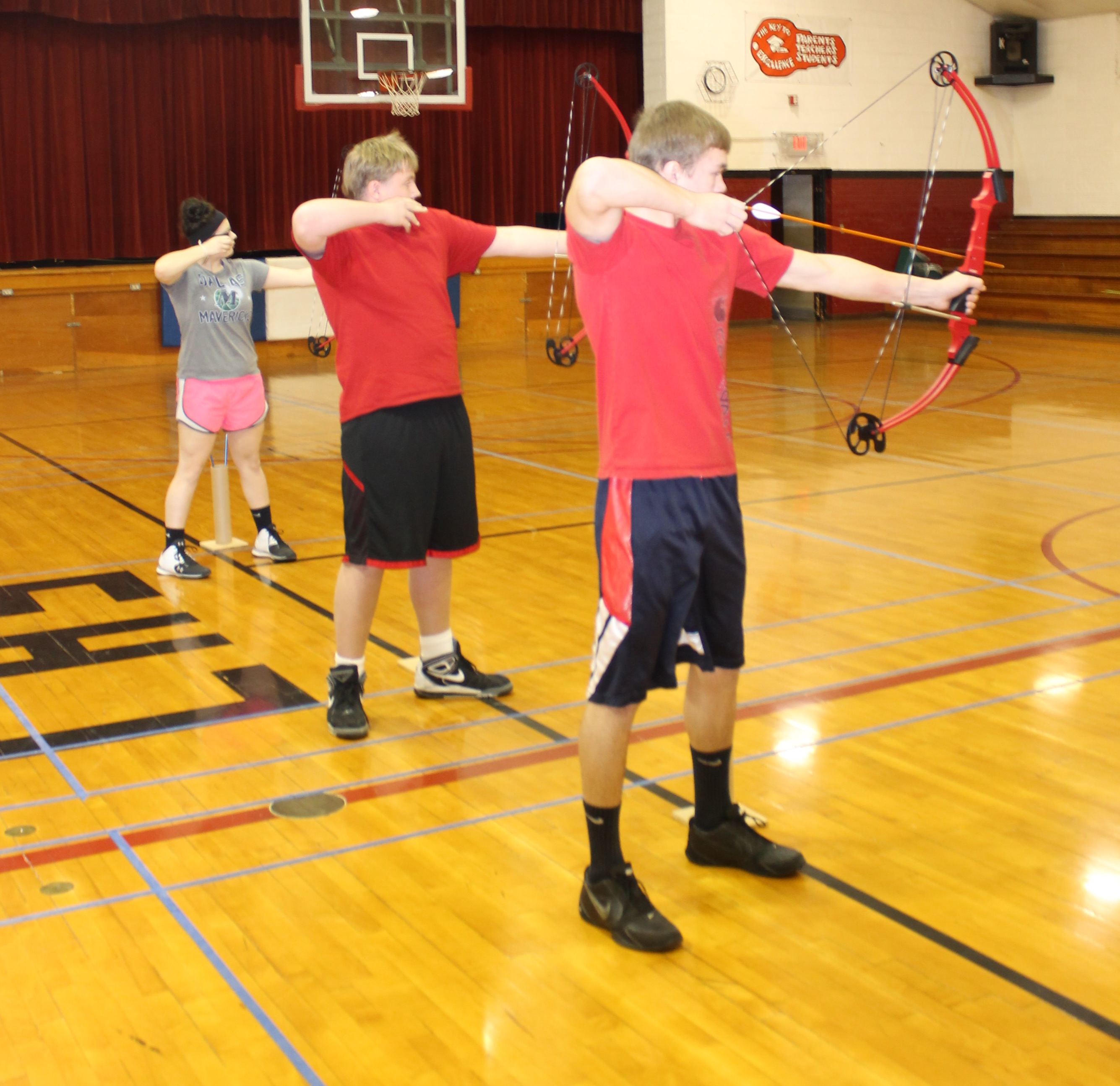 (l to r) Cully Cerv, Adam Przybylski, and Bradley Bunner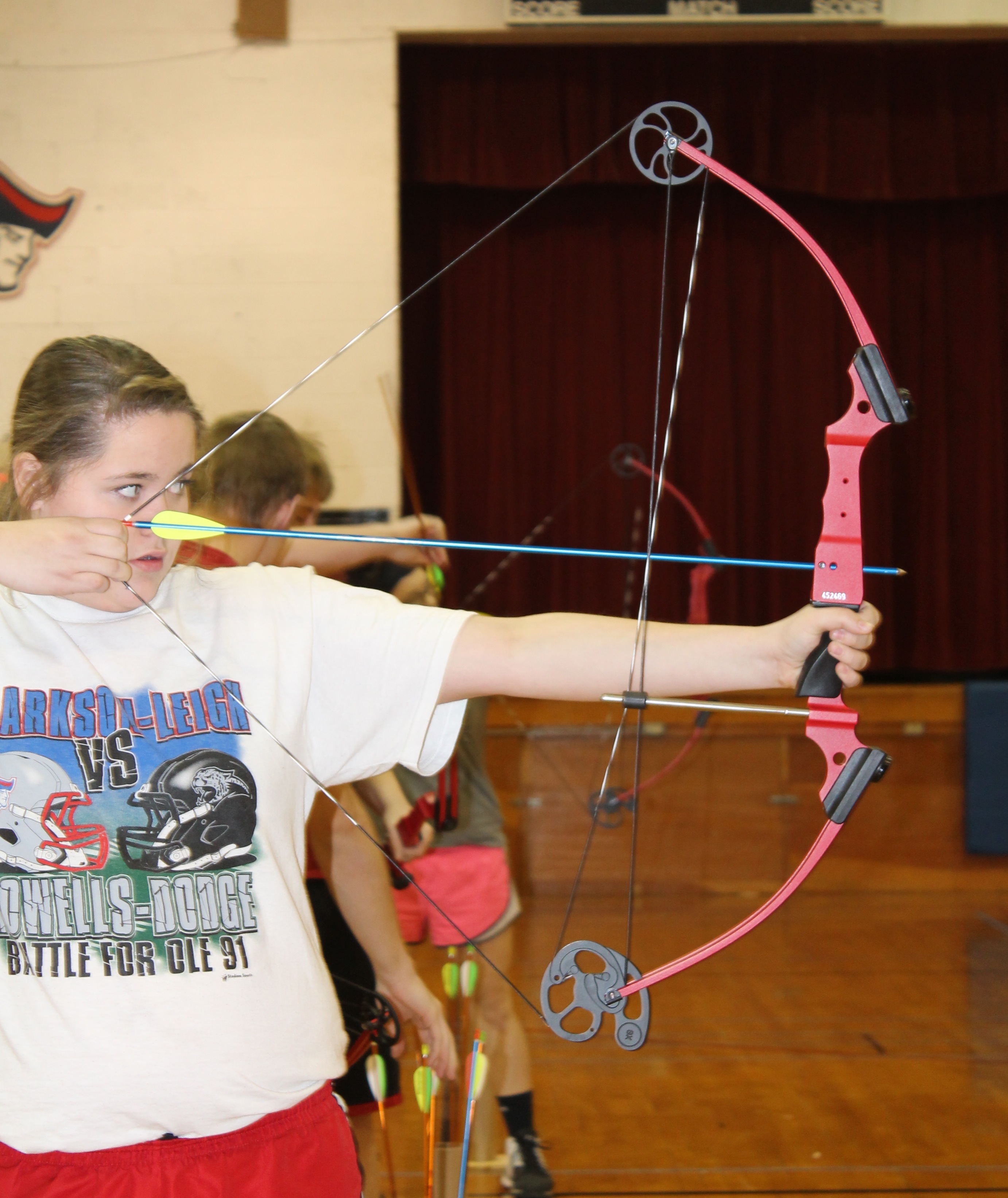 Megan Venneman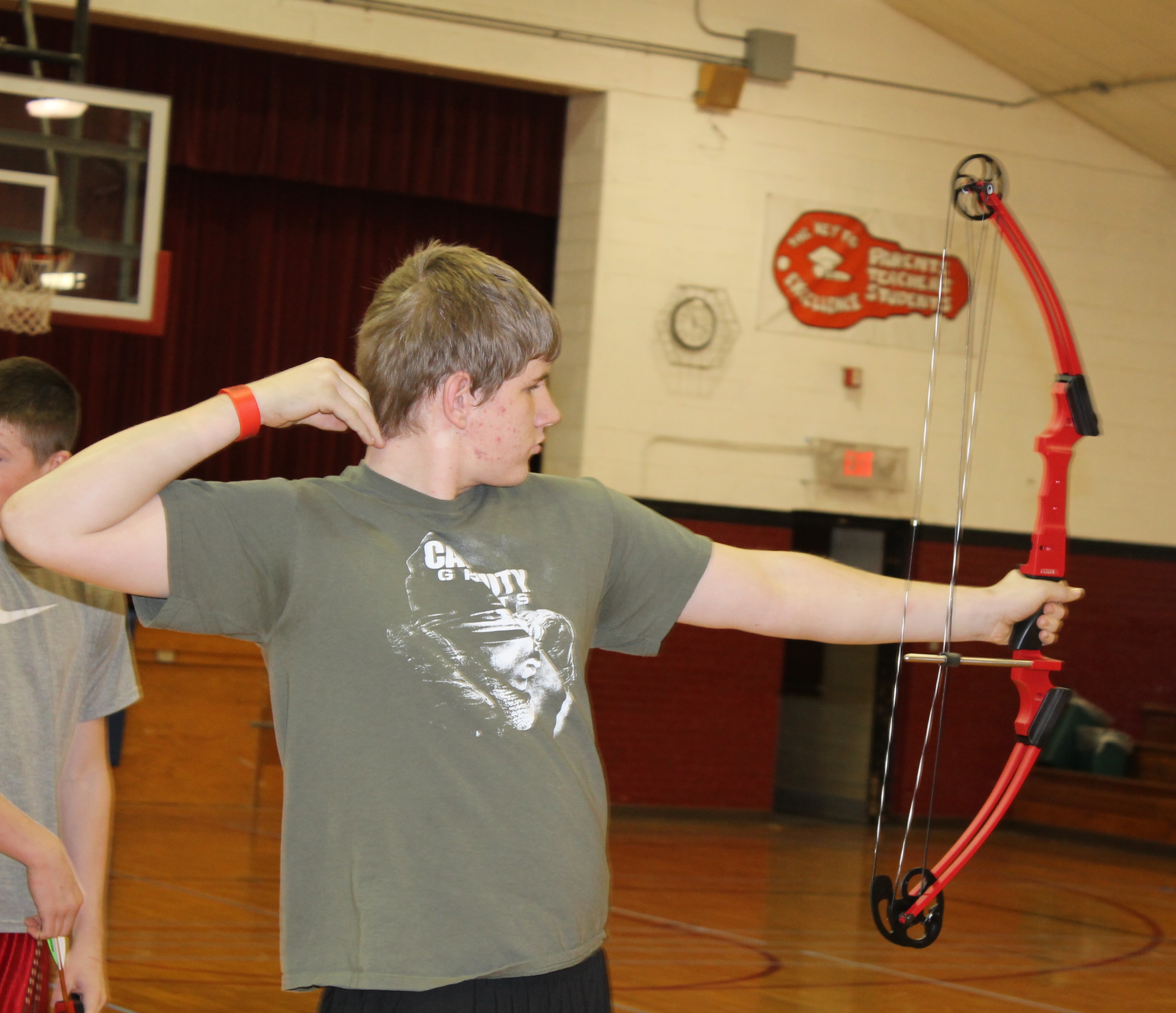 Connor Brandt